Tech4T selected to develop territories for national franchise programme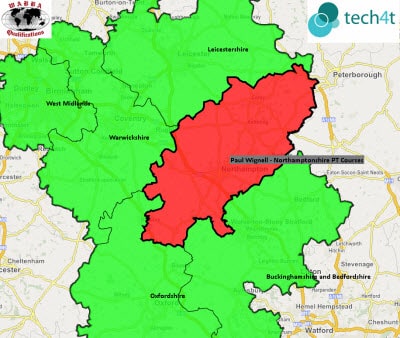 Tech4T are proud to have been selected by the prestigious Weight Lifters and Body Builders Association (WABBA) to design a UK-wide franchise territory structure.
The pedigree and heritage of the WABBA organisation is well known throughout the world. WABBA began in 1975 as the vision of legendary 5 times world champion Serge Nubret & WABBA Qualifications followed in 1992 as the vision of Internationally Respected Coach and multi-published author Alan Runacres.
Now with over 35 years training experience he is supported by former world champion Scott Burton & other members of TEAM WABBA.
WABBA Qualifications are an Independent World Governing Body recognised in over 80 countries and hold Centre Approval with the leading Quality Assurance, Teaching Standards & Certification Awarding Bodies.
With such a prestigious and well-respected brand it's no wonder the franchise launch has gone from strength to strength (pun intended), the initial franchise territory design created in excess of 50 national franchise areas which are fast disappearing.
Alan was a pleasure to work with, a true gentleman who honestly cares about building a territory structure with the future success of his franchisees in mind. Some of Alan's franchisee's are now made up of former WABBA students, a testament to the brand's loyalty.
Territories were created identifying gyms, leisure centres and other places of interest throughout the UK, each territory built to contain ample opportunity for the franchisee.
Here's what Alan had to say about us.
"WABBA Qualifications launched in 1992 & built a name around quality. Now 21 years later we wanted to develop a UK Franchise Partner Programme. Fortunately for me, I came across Tech4T who spent 8 months discussing & planning our concept and how best to bring it to market. Tech4T will help WABBA again as we begin the next stage of our UK Franchise Partner Programme. I can recommend Tech4T 100% for their excellent level of service & support." Alan Runacres – Founder WABBA Qualifications.

I can recommend Tech4T 100%.
If you're thinking about franchising your business why not get in touch with one of our franchise consultants to see how we can help.