With Thanks franchise boosts franchisee recruitment using targeted geographic franchise area mapping.
After evaluating a range of potential franchise territory mapping companies, With Thanks' head of franchise Mark Winter-Goodwin approached Tech4T to help deliver his vision for franchise growth through improved franchisee recruitment and engagement.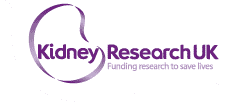 The With Thanks franchise is part of Peterborough based, Barnack Group of companies.
The franchise is an ethical business, based on charity partnerships and cause-related marketing.
Franchisees sell an attractive range of charity-branded sweets and other products from eye catching self-service point of sale boxes located prominently in work places, shops, leisure centres, and other locations.
They provide a franchise model that is an ideal platform for those wanting to run their own business and be in control of their own working lives.
Having run his own successful business for a number of years in a similar field Mark's objectives were clear.
1. Design and map the right number of franchise territories containing the right number of target businesses.
2. Be able to substantiate the revenue and earnings possible for a franchisee by providing them with a franchise territory map that not only showed the franchise territory boundary but showed them were their target customers were located.
Taking this open and honest approach with franchisees Mark is able to clearly show each prospective franchisee exactly where their franchise territory is, the boundary line and provide them with a concrete view of their revenue and earnings potential.
Many franchisor's overlook this aspect of franchise territory mapping. If done correctly it will do much more than satisfy the legal requirements for the inclusion of a map in the legal agreement between franchisor and franchisee.
 Drawing upon practical experience, Mark recognised that by plotting each and every target business onto the map the franchisee would be given a clear indication of where their opportunities were.
Using our 2.4 million strong business to business database With Thanks were able to select their target businesses the outcome being that franchisees can use the geographic territory maps to assist them develop their plan for targeted sales and marketing activity within their area down to individual business level.
With Thanks demonstrate how geographic territory maps can significantly help improve your chances of franchisee recruitment. Providing evidence in this way to a franchisee of the potential contained within their franchise territory will set you apart from the competition when it comes to decision time for the franchisee recruit concerned.
Please get in touch with one of our franchise consultants on 01733 890 790, to find out how geographic territory mapping can help boost your franchisee recruitment success.