Our sales team optimisation can optimise your sales team, so think twice before recruiting a new sales team member, try our software first.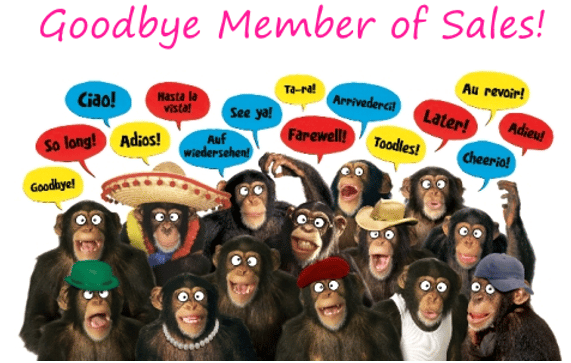 So, you have a member of your sales team leaving and the amusing leaving card is being passed around for signing.
You're thinking you now need to scramble and look for a replacement, trying to recollect where you sourced previous candidates from. Ask yourself this: "do I actually need to recruit a replacement?".
Even if you do, are you absolutely sure which is the best geographic location to provide the optimal coverage, if you optimise your sales team takes into account future sales potential?
You remember how it goes… After a few months of reading CVs, several rounds of interviews, reference checks and all the other paperwork you find a candidate that you think can do the job and should be a good fit. You make a decision and cross your fingers. The candidate has to work their notice and that adds to the delay.
The invoice from the agency arrives for several thousand pounds (or more) and then you have to wait for the new member to get up to speed and start bringing in results. Very expensive and time-consuming, and you're taking a gamble the chosen candidate will work out.
The alternative to recruitment, optimise your sales team?
Sometimes recruitment isn't the correct business decision.
Carrying on as before (salesperson leaves… recruit new salesperson) is a default behaviour that you assume gives the best cost/benefit. Consider these factors first:
Their sales territories and allocations
Your evolving products & services
Your customers and influencers (you do know who your influencers are and where they are located don't you?), past and present and the allocation of them amongst your sales staff
You may not need to replace that member of sales at all. It may be best to recruit in a different geographic location. You should match resources to the current needs and the untapped potential. By doing a comprehensive review exercise you will be surprised to learn how much more can be achieved, often at a lower cost.
Maximising the effectiveness and optimise your sales team
How many of the following sound attractive to you?
Optimise your sales team including field sales achieving more visits per day.
More focused sales effort, achieving the maximum results.
The right balance between prospecting and servicing existing clients, objectively analysed not based on your sales staff's subjective opinions.
Which customers should be visited, when and on what frequency.
Whether you should be: increasing, redeploying or reducing headcount.
Quantify the ideal mix of Field Sales, Sales Support and Internal Sales for your business.
Understand where your competitors are positioned within sales territory mapping.
Optimise your sales team to combine disparate Field Sales teams to gain greater results.
Strategies for entering new markets and launching new products.
Doing more, with less
To paraphrase Peter Druker "to manage, first you must measure" – if your business hasn't done a strategic sales planning review exercise in recent memory (or at all) then you're missing out on huge potential.
If you're thinking of recruitment, or suspect your sales team needs optimising could be achieving more than they are then call 01733 890 790 or contact us for details on our Strategic Sales Planning analytic services.