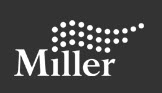 CRM Implementation support for Miller Insurance
Miller is an independent specialist insurance and reinsurance broker, operating internationally and at Lloyd's. They handle reinsurance, complex large commercial insurance business and programmes & facilities.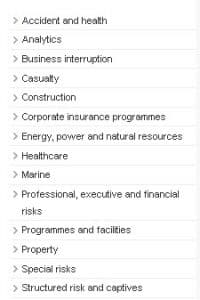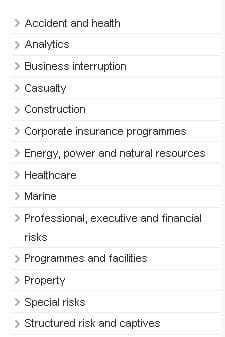 Miller operates across many different market segments providing dedicated expertise to their clients within each market they service.
When deciding on a line of best approach for their CRM implementation, Miller approached Tech4T to provide strategic advice on best practice for the enormous task of migrating customer data from legacy systems into the new CRM platform. The CRM implementation project was extremely high profile, critical to the successful operation of sales efforts within multiple territories.
Drawing on our expertise handling huge international datasets. Tech4T provided practical help and support ensuring that any data migrated was clean and fit for purpose.
[pullquote style="left" quote="dark"]Tech4T were very proactive, met and exceeded our expectations without issue[/pullquote]
Here's what lead business analyst Greville had to say;
"We faced the challenge of how best to migrate customer data from our existing operational system and several supporting databases into a new CRM system. We knew that the data was in a poor way with undisciplined data entry over a number of years and inconsistent use of address fields.
One of the biggest problems was how to consolidate multiple line addresses into a reduced number of fields – made more complex by the fact that we have worldwide addresses and duplication within and across all datasets.
We also had time constraints as the work had to be completed over a weekend and we could not afford to have our system offline for more than 2/3 days.
Whilst searching for a suitable company to undertake this project we discovered Tech4T.
Having discussed the project with their data technicians, we felt confident that all necessary work could be undertaken within our budget and timescale.
We provided them with a test dataset to assess the work involved and then agreed a detailed work plan and schedule.
Tech4T were very proactive in the way they worked, keeping us informed at all stages and highlighting areas of concern which came to light as the job progressed. In this way, small problems were resolved before they became a major issue further down the line.
The output not only met but exceeded our expectations and enabled us to move to our new system without issue.
I would not hesitate in recommending Tech4T for any international data standardisation, address cleansing, de-duplication and data merge work – however complex – and we will definitely be using their services in the future."
Greville Baghurst, Business Analyst, Miller Insurance Services Limited.