Tech4T hits the back of the net with Arsenal FC – Franchise Territory Mapping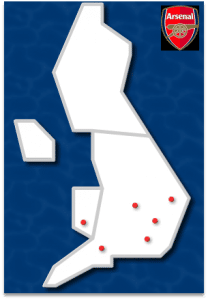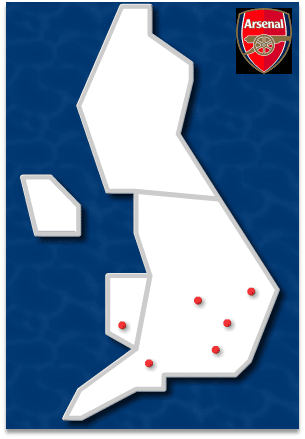 Arsenal Soccer Schools have selected Tech4T to provide a solution for the creation and management of their franchise territories within the UK.
Arsenal Soccer Schools have been operating since 1985 around the UK and have expanded internationally.
Starting in the local Islington community, they have now expanded across the world, and give boys and girls of all ability levels the opportunity to learn to play football the Arsenal way wherever they are.
The courses are based on the same principles used at the training ground, developing young player technical skills and passion for the game to ensure they become the best players they possibly can.
Working alongside the existing franchisee network, Arsenal Soccer Schools are seeking to define a best-fit franchise territory structure. The aim of the re-defined territories will be to;
Provide existing franchisees with the enough opportunity for growth in a manageable geographic area.
Ensure the Arsenal Soccer Schools Franchise achieves a desired level of brand penetration.
Support future franchise recruitment initiatives through clearly defined territory boundaries and quantifiable opportunities.
Using our wealth of demographic information Tech4T will be able to ensure that an optimum territory structure is created together with the provision of detailed territory information to help drive sales and marketing initiatives for the Arsenal franchise brand.
In addition to our .pdf map outputs Tech4T will deliver the  "Territory Manager" software application allowing Arsenal to manage their available vs sold territories and explore franchisee territory demographics via a simple to use online map interface.
For more information regarding our franchise territory mapping services please call 01733 890 790.