Kids Academy launches its children's day nursery management franchise across the UK with the help of our franchise territory mapping services.
Congratulations to Kids Academy! After 18 months of planning and design, Warrington based award winning Kids Academy is now launching its children's day nursery management franchise across the UK. Kids Academy have multiple nurseries of their own, a training academy, two care homes for adults with learning difficulties, a property company, cutting edge nursery management software, a pilot franchisee in Birmingham and an expansion contract to open 20 nurseries in the next 5 years across the Middle East, 3 of which are already open and another 3 will be complete by the end of the year.
The UK franchise expansion project combines the skills and expertise of Kids Academy with those of experienced franchise professional Robert Dancy. Robert has a long family history in franchising, has worked in the industry for 12 years and has assisted many brands and innovative projects across the sector.
Robert's appointment in February this year came alongside that of Jacqui Smith, a senior nursery business development and finance professional, with 13 year's experience in the nursery industry.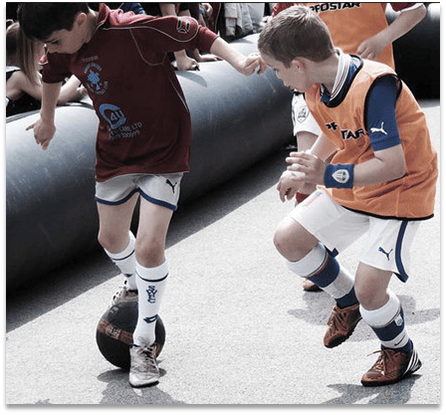 Sue Jones, now Kids Academy COO, comments "We have invested a lot of hard work, time and money developing our business to what it is today, always with a central focus on quality and professionalism. Having taken a strategic decision to expand through franchising, we wanted a team that would maintain our culture and ethos. We are extremely pleased with the value Robert and Jacqui have brought to the business and we are delighted to have got BFA membership so soon. Interest in our franchise has already taken off and we hope to see the network grow from strength to strength over the coming years".
We wish them every success, delighted to have been part of the franchise mapping and planning process, and we look forward to working closely with the team long into the future.
To visit their website click here